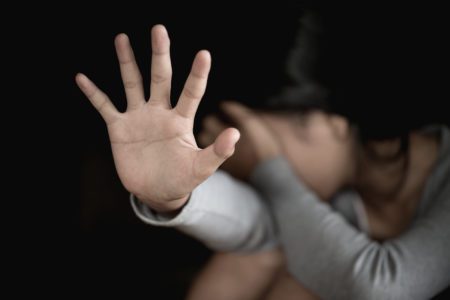 UNICEF study reveals an alarming data on violence against children in Bulgaria
A new large-scale study, commissioned by UNICEF, reveal disturbing facts about the levels of prevalence of various forms of violence against children and adolescents in Bulgaria. The national representative survey was conducted by the international research company Coram International, and the data collection in Bulgaria was performed by the ESTAT agency.
The study is the first comprehensive research of its kind in Bulgaria, as it includes data collection on all forms of violence against children in different types of environment, as well as a thorough assessment of the capacity of the relevant services to prevent and counteract this phenomenon. It was conducted in the period 2019-2020 and includes a national representative sample of households, covering 1,174 children (aged 13-17), 837 young people (aged 18-25) and 1,411 adults, as well as a survey of 887 professionals – teachers, social workers, prosecutors and magistrates, health professionals and police officers.
Here is a summary of the main findings of the UNICEF study – Bulgaria:
Every second child (47%) has experienced some form of violence by the age of 18.
Emotional violence is the most common (45.9%), followed by physical (31.2%), sexual violence (15.6%) and neglect (10.5%).
Violence is most common among children at school (38.3%), followed by community (37.6%) and at home (30.9%).
One in three children (34.8%) said they felt in danger at home, at school or in the community.
Children and young people who have experienced violence or neglect, and those who feel in danger, have a much lower level of well-being than other children.
The findings on the spread of sexual violence are extremely worrying. About 16% or almost 1 in 6 children and young people report being sexually abused during childhood. Girls (1 in 5) were significantly more likely to be sexually abused than boys (1 in 10). Girls report twice as often as boys that they have been sexually harassed online, three times more often that they have been subjected to (offline) sexual harassment and sexual assault, and almost five times more often that they have been coerced to sexual acts. Similar to global trends, it has been found that the most common perpetrators of sexual violence are people who are known to the victim.
Children with disabilities are at particular risk of sexual abuse and other forms of violence. They reported twice as often being bullied online, and up to eight times more likely to have been sexually assaulted or raped than children without disabilities.
"The accusation of victims" in cases of sexual assault is widespread in Bulgaria, as slightly more than half (51.6%) of respondents say that the fault of a girl being raped is partly hers, including when she consumes alcohol, uses drugs, behaves provocatively, has many sexual relationships or "goes out late at night".
Almost 1 in 7 adults (13.5%) agree with the statement that a boy who is raped is partly to blame if he is gay or has relationships with other men. In addition, almost 1 in 10 respondents agreed with the statement that if a boy reported being sexually assaulted or raped, people would think he was gay.
You can see the whole report with the results from the study on the website of UNICEF.
Photo: bigstock