MyPath Project Second International Meeting was Held: Support for Migrant Women, Women of Ethnic Minority Origin and their Professional Development
Bulgarian Fund for Women in partnership with three other organizations from Austria, Germany and Portugal, attended the second international meeting in Vienna, Austria, on September 7-8, under the project MyPath: Career planning – participation of medium and/or higher qualified migrant women and women from ethnic minorities in the labor market, financed by the European Union program in the field of education, youth and sports "Erasmus+".
The MyPath project includes companies and organizations from the civil sector that work in the field of retraining and combating unemployment, coaching and mentoring, as well as specializing in the organization of vocational training and training. Participating partners prepare training materials and will apply the most successful practices, methods and learning activities from their long experience related to the development of vocational skills of medium and/or highly skilled migrant and ethnic minority women.
During the meeting, the final touches were discussed on the development of the methodology manual that will be promoted within the project, and current obstacles and plans to overcome them were discussed. The partners set deadlines for future activities and exchanged valuable experience and knowledge.
After an initial assessment of the barriers migrant and minority women face in finding employment and succeeding locally, the partners are in the process of engaging trainers in the developed innovative teaching methods and practices, with the aim of reducing skills shortages of the target groups and increase their chances of employment in their areas of expertise.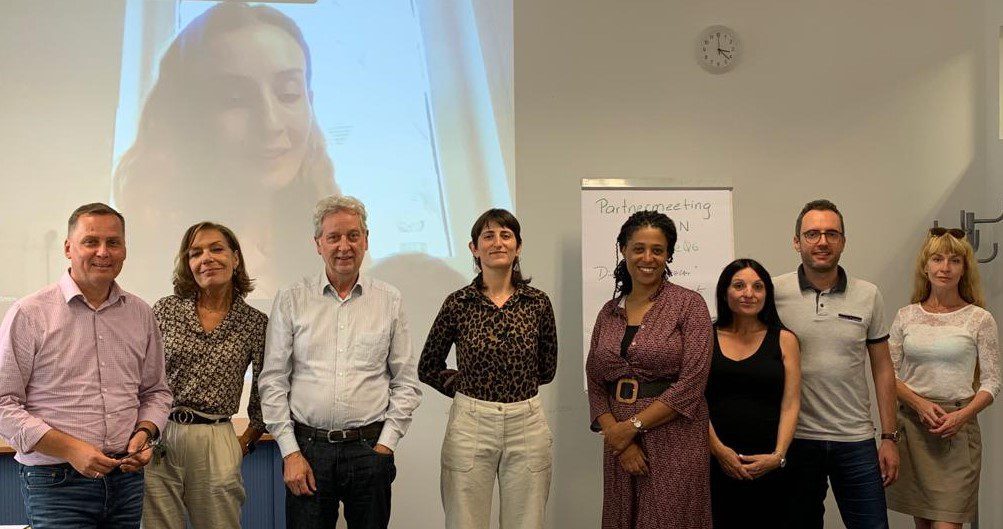 2021-DE02-KA220-VET-000030549