Co-leadership is the New Management Model of Bulgarian Fund for Women
Co-leadership is the new management model of Bulgarian Fund for Women (BFW). It has been in place since April 2023, when, with the consent of BFW's Board of Trustees, Nadejda Dermendjieva (former executive director) and Gergana Kutseva (former deputy director) officially stepped into their new roles of co-directors of the Fund.
For BFW, shared leadership (the so-called co-leadership) is the natural direction of development given the rapid growth rates of the organization in recent years, the expansion of the team, the constantly increasing mobilized resources, the doubled amount of funds distributed in direct grants in 2022, as well as the strategic plans of the Fund's team for even greater growth of the organization.
Co-leadership is essentially about sharing power and caring for yourself and others – feminist values that BFW identifies with, and is becoming increasingly popular, replacing the traditional hierarchical mode of management where a single person can and should make decisions and carries the entire responsibility for an organization. Internationally, co-leadership is recognized as contributing to better and sustainable management, surpassing what would be achieved by working "individually", because it combines the unique work styles of (at least) two people, increased creativity and efficiency, and better risk management. A number of feminist organizations and funds around the world, including Mama Cash, AWID, Equality Fund, Semillas and FRIDA – The Young Feminist Fund, adopt this approach in their work and achieve better results.
In the context of BFW, the co-leadership will more successfully direct the complementary knowledge, skills, qualities and many years of experience of Nadejda Dermendjieva and Gergana toward improving the sustainability and capacity of the Fund for the implementation of the strategic goals set in the "Theory of Change" of the organization in order continue fighting for its mission and vision – to support the feminist movement in Bulgaria financially and with capacity-building, so that all women and girls live in a just and equal world where their voices are heard, and their choices are respected.
Redistribution of work and responsibility sharing between the two co-directors within the Fund's new management model also aims to contribute to the adaptability of the organization, making better and bolder decisions, preventing professional burnout, as well as empowering and promoting the leadership skills of all team members. The joint management between Nadejda and Gergana also unites around the values of BFW – self and collective care, solidarity, fearlessness, diversity, responsiveness, accountability and celebration of every success. But the greatest value for the co-directors within the process of changing the Fund's management model is the trust and active participation of the team, as well as their mutual support for each other since studies show that leaders who manage alone are often lonely.
"Even when we started working together at Bulgarian Fund for Women, Gergana and I had an unofficial co-leadership and we always knew that one day it would be a fact. With the growth of the team, an opportunity occurred to finally formalize it and respond to the need for a clear distribution of everyone's roles, so that we can work more strategically and more efficiently", shares Nadejda. "After almost 9 years in a leadership position, and observing other non-governmental organizations in Bulgaria, their development or, on the contrary, the burnout of their directors and then the disintegration of the organization itself, I am more and more convinced that we are on the right track. There is nothing more dangerous for an NGO than having all the power concentrated in one person. In our sector, we are completely free to innovate and try new things, so there were no obstacles for us to introduce this new management model", she adds.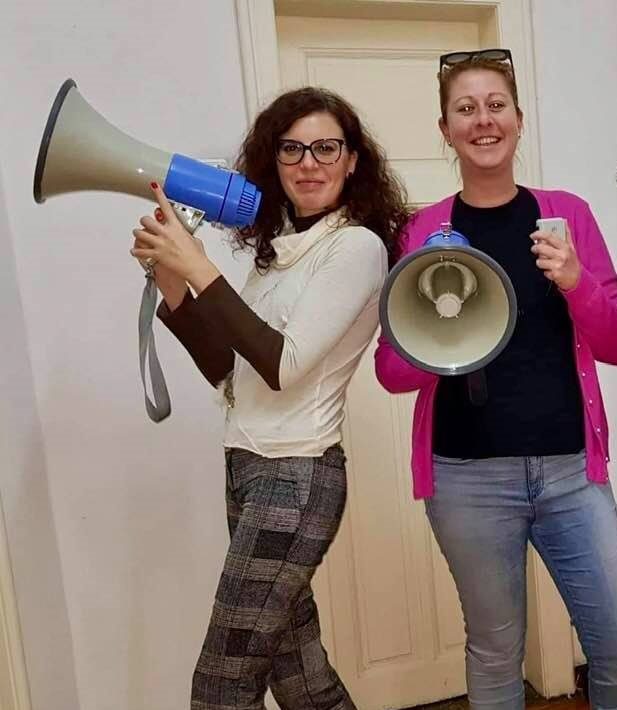 "Nadia and I are very different in our way of working, but we complement each other wonderfully, and this is one of the things that our success results from. We have also had difficult moments, but we have always looked in the same direction. It is interesting that in the beginning she was in charge of grantmaking and I was in charge of fundraising, but at some point, we said to each other – why not swap and each of us try something new. This is the organizational culture of BFW – flexible, dynamic, encouraging leadership, self-initiative and responsibility, consistent with the development of the strong professional and personal qualities of each of us. I am convinced that with co-leadership we will further develop this culture and increase the creativity of everyone in the team, to whom we are extremely grateful for the support in this process", says Gergana.
Nadejda Dermendjieva and Gergana Kutseva have been working side-by-side at BFW since 2015 when they took over the management of the Fund, which at that time had a single grant worth $50,000. In just one year, they managed to double this budget. And from then until today, under their leadership and thanks to the efforts of the gradually growing team, which in 2023 consists of 11 people, BFW has attracted hundreds of individual, corporate and institutional donors and supporters. In 8 years, the annual budget of BFW increased 23 times to €1,050,529 in 2022. The number of grants distributed on an annual basis grew from 20 to over 100, and last year they were worth €666,296 or 63% of the total annual budget. Over the years, the BFW has also won a number of awards for its activities – Woman of the Year for 2017 in the "Society" category of "Grazia" magazine, as well as the Bulgarian Helsinki Committee "Person of the Year" award in 2017 and 2018 for its efforts in the fight against domestic violence and violence against women.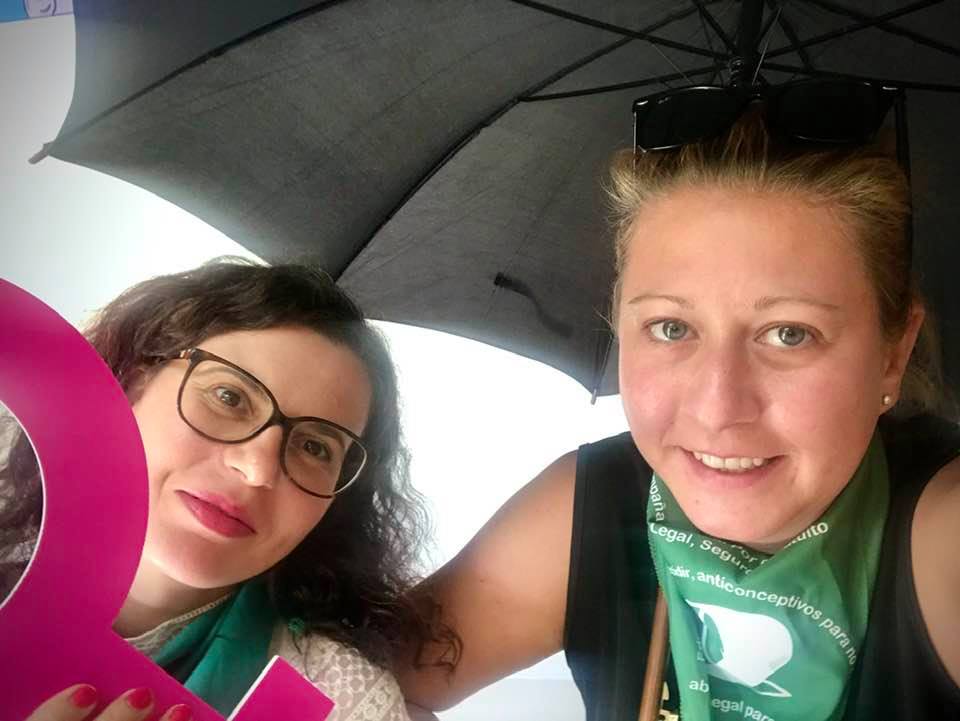 "The biggest reward for us is to work for and see how the feminist movement in Bulgaria becomes stronger, more diverse and numerous and fights more and more effectively for the rights of women and girls, while our team also grows and develops. There is nothing more satisfying than coming home from work and realizing that you are part of a social change that is visible after less than 10 years! And there is nothing more pleasant than being proud of the many successes of your colleagues!", conclude Nadejda and Gergana.