How a school psychologist provided help to 164 families
Tanya Hristova is 23 years old, born in a small city named Kotel in northern Bulgaria. She works as a school psychologist in G.S.Rakovski High School – the same school she graduated.
Despite her professional dedication to working with children, Tanya's real passion is volunteering. She has been doing it for thirteen years already, claiming that it shaped her values and believes.
At the beginning of 2020, Tanya was chosen as a participant in the Community Building Programme of the Bulgarian Fund for Women. She shared that the program met her with wonderful people who helped her realize her plans for the benefit of the community. This is how the project "Let's Talk" was born and funded by the BFW.
The project is directed towards ethnic minority girls and aims at creating a bridge between generations and communities that live in Kotel area. Tanya herself is a representative of the Roma community and knows many girls like her who have managed to break the stereotype of being Roma. They have managed to grow as free-thinking young women, educated and specializing in different professional areas.
However, Tanya's story doesn't stop here. When the COVID-19 virus span in mid-March, she realized that many families from her community are put in critical conditions with no earnings at all. After careful considerations, she decided to postpone some activities of the project and transform others. She turned her efforts to fighting the consequences of the pandemic by focusing on poor families with small children and babies who lost their earnings.
Tanya drafted a letter for support and started sending it to big companies who produce baby food and goods. Three days later she received an email with a positive response – a big company named Ficosota Ltd. embraced the cause and were ready to provide big quantities of hygienic and baby products!
Tanya also managed to secure free-of-charge shipping of these goods by engaging a courier company, In Time Ltd., also in the cause.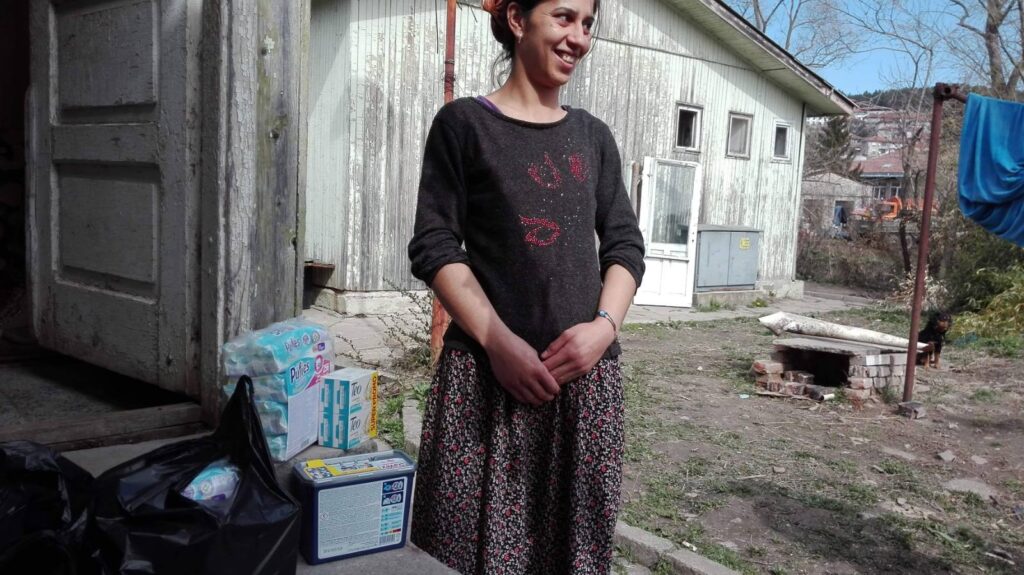 This is how 164 families were able to receive humanitarian support with Tanya's efforts, skills and motivation to help communities in need. She expressed gratitude for the BFW who inspired her to mobilize her resources.
Images: Tanya Hristova