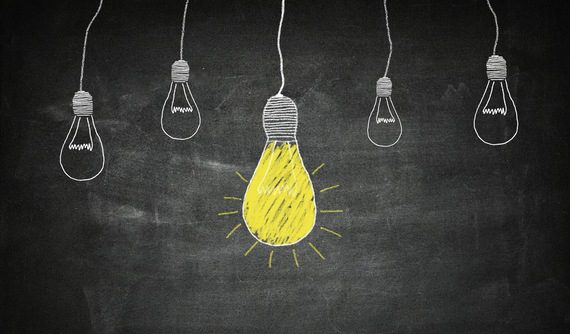 Projects Awarded in BFW's Call for Projects with a Focus on Girls and Young Women
Following ou recent call for projects on women's rights and gender equality, aimed at girls and young women, we are happy to announce the results from the evaluation of submitted ideas and present the awarded organizations.
The projects were evaluated by several criteria such as correspondence with the call's thematic priorities and activities, plausibility of set goals and expected results, projects sustainability, expertise of the project team and others.
The evaluation committee consisted of external experts, members of the Board and the team of BFW.
External experts:
Lyubka Sokolova, Investment Professional at Robeco Private Equity – Lyubka is directly responsible for the DACH and CEE regions in Europe. Previously, she worked for 7 years in the investment bank NIBC in the Netherlands, with her latest position being Vice President of Restructuring & Distressed Assets. She was a mentor of start-ups in the World Startup Factory Accelerator.
Krassimira Velichkova, Director, and Teodora Bakardjieva, Programme Manager of Bulgarian Donation's Forum – Krassimira leads, and Teodora was part of the team of BDF, which brings together, represents and supports major donors (companies and foundations) in Bulgaria since 2004.
Sabina Panayotova, organizer of TedXMladostWomen in Bulgaria –  Sabina is a licensee of TedXMladostWomen, the Bulgarian Edition of TEDxWomen – TED's conference, which deals with the problems and achievements of women. Having studied Political Science, she has been freelancing for years in the field of marketing.
Members of BFW's Board:
Rumena Tareva, social worker in Concordia-Bulgaria foundation – Rumena is an expert in social work with over 15 years of experience. She has worked as a researcher, consultant, project leader and trainer in various CSOs, in the Ministry of Labour and Social Policy, as well as in several institutes.
Stanimira Hadjimitova, director of Gender Project Bulgaria Foundation – Stanimira has been heading the Gender Project Bulgaria Foundation for over 20 years. In 1999 she was appointed as national NGO coordinator of the Gender Task Force of UN's Stability Pact, where during her mandate a number of projects in the country were released and a Bulgarian Coalition for Gender Equality was founded.
Members of BFW's team:
Gergana Kutseva, Development Director at BFW
Mira Dobreva, Grants & Projects Coordinator at BFW
The maximum evaluation points is 546. We received 40 projects from all regions of the country and from organization with diverse profiles.
The awarded projects are as follows:
Candidate | Project | Total Points
The Bulgarian Association of University Women | Women, women's organization and places of collective memory in Sofia, Ruse, Blagoevgrad, Veliko Tarnovo, Plovdiv, Burgas (3rd Stage) | 469
Arete Youth Foundation | Fourth national camp for Roma girls | 430
Learn Foundation | At 16 I didn't know I can … | 424
Youth and Civil Initiatives in the Rose Valley | Girls today – leaders tomorrow | 420,5
Peace Education Plovdiv | Club – academy "Ekaterina Karavelova". Empowerment of women in the rural areas of Northwestern Bulgaria | 401
Chitalishte Umenie – 2003 | "Equality" School | 391
Dreamers' Morning Association | Leader academy for girls and young women from the Sofia region | 390
Foundation BluLink | Journalism from women to women | 380
The Health of Romany People Foundation | Girls! We are like you – hear and see our personal stories of success as women | 373
Image: //www.huffingtonpost.com/alan-christianson/results-vs-ideas_b_6508780.html