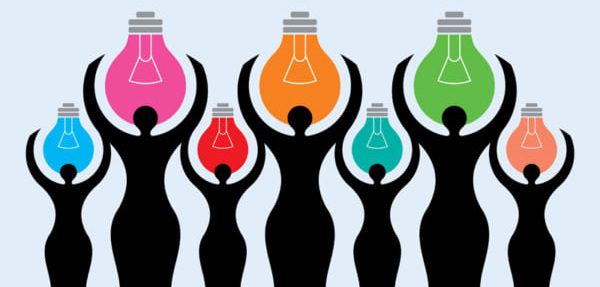 36 organizations applied with feminist project proposals
36 organizations from 19 towns and villages from all over Bulgaria sent proposals for the open call of the Bulgarian Fund for Women. The maximum size of each grant given by BFW is 5000 Bulgarian leva. 
We have received project proposals from the following organizations:
1. Non-profit Association for Youth and Citizens' Initiatives in the Rose Valley, Karlovo
2. Center for Social Health Somenso, Sofia
3. Open Eyes Association, Varna
4. Young, Active, Creative NGO, Kurtovo
5. Gender Alternatives Foundation, Plovdiv
6. Institute for Peace Studies, Plovdiv
7. Women's Roma Association "Hayachi", Novi Pazar
8. Arete Youth Foundation, Sofia
9. Progress 7 Consultancy Bureau Association, Plovdiv
10. Three Foundation, Sofia
11. Alzheimer Bulgaria Civic Association, Sofia
12. The St. Nikolay the Wonderworker ", Dobrich
13. School Board at "Nikola Vaptsarov" Highschool, Aytos
14. Caritas, Sofia
15. FAR – Foundation for Access to Rights, Sofia
16. NGO "Observatory for Ideas 2D", Gabrovo
17. Endometriosis and Reproductive Health Foundation, Sofia
18. Protectors Association, Montana
19. Independent Women's Association "St. Marena", Sozopol
20. Open Door Center Foundation, Pleven
21. Generation Foundation, Lom
22. Humili Art Foundation, Sofia
23. LevFem, Sofia
24. Reflector Foundation, Sofia
25. Startup Factory Association, Ruse
26. Association of European Citizens, Sofia
27. Ame Foundation, Sofia
28. Kibela Association, Haskovo
29. Children of the Balkans Foundation, Varna
30. Center for Danube Initiatives, Training and Projects Center, Belene
31. Janeta Association, Razgrad
32. Stara Reka, Veliko Tarnovo
33. Association for Global Change Forum, Gabrovo
34. In the Name of the Children of Bulgaria Association, Ruse
35. Association of Contemporary Alternative Arts and Culture 36 Monkeys, Sofia
36. Bulgarian Association of University Women, Sofia
(!) In case you have applied for this call for proposals but you do not see the name of your organization on the list above, please, get in touch with us ASAP by mail office@bgfundforwomen.org or via the phone 02/987 46 10.
The project proposals will be evaluated by the jury and the applicants will receive feedback by email by the end of June 2019.
The deadline for the implementation of the initiatives is July 15, 2019 – January 31, 2020. The support of BFW must be reflected in all communication activities and materials, as stipulated in the contract.
Organizations will receive additional guidance from BFW on project reporting.