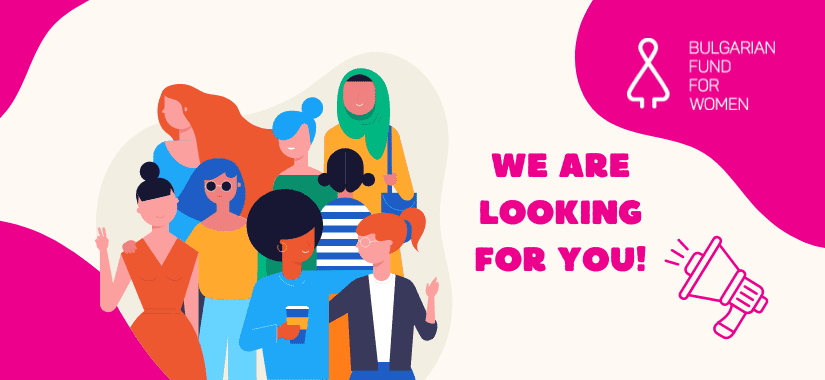 Open Invitation: Become a Mentor in BFW's My Path Project
Bulgarian Fund for Women is happy to announce an invitation for applications for mentors within the "MyPath: Career planning – participation of medium and/or higher qualified migrant women and women from ethnic minorities in the labor market" programme.
If you:
Are a woman from a migrant or ethnic minority who confidently overcomes difficulties of personal and professional nature;
Want to share your successful professional path with others and have an inspiring story to tell;
Are an empathic person with good communication skills and can communicate with people easily;
Have access to a wide network of contacts with migrant/ethnic communities
… then this invitation is for you!
A priority will be given to organisations and their employees-mentors that match the above-described profile and have long-term experience working with women from a migrant and ethnic minority, especially regarding their integration into the labour market.
About the Project:
Our MyPath project, developed by four partnering organization from Germany, Bulgaria, Portugal and Austria, is focusing on capacity-building and empowerment of qualified migrant women and women from ethnic minorities in the Professional Education and Training sector. Its aim is to decrease the deficits in women's skills without the need for prequalification and big investments, improve their employment opportunities as well as the level of employment in their areas of expertise, and thus secure their sustainable income and socio-cultural and economic integration in the host country.
What will you receive:
Fulfilment as a result of sharing your personal, organizational and professional experience;
You will contribute to the development of an inclusive community and the addressing of problems related to gender inequality within your areas of expertise
You will upgrade your own skills on the topics of women's rights, migrants and non-formal education.
What will be expected of you:
To be sensitive towards the different needs of migrant communities as well as towards the difficulties associated with women's access to the labour market
To be responsible and put the development of the woman who you are working with first
To attend several hours of training for mentors that will take place during the summer this year
To reserve time for a maximum of 3 consecutive mentoring sessions within the period of 2 months when you will focus on working with your mentee/mentees – face to face or in online meetings.
More information about the project can be found here.
Deadline for applying: Friday, 31 March.
If you are interested to contribute to our MyPath project as a mentor and share your valuable experience with other women, please fill out the registration form here to apply or contact us at office@bgfundforwomen.org for additional information.
---
This project was funded with support from the European Commission. This publication reflects the views only of the author, and the Commission cannot be held responsible for any use which may be made of the information contained herein.
2021-DE02-KA220-VET-000030549