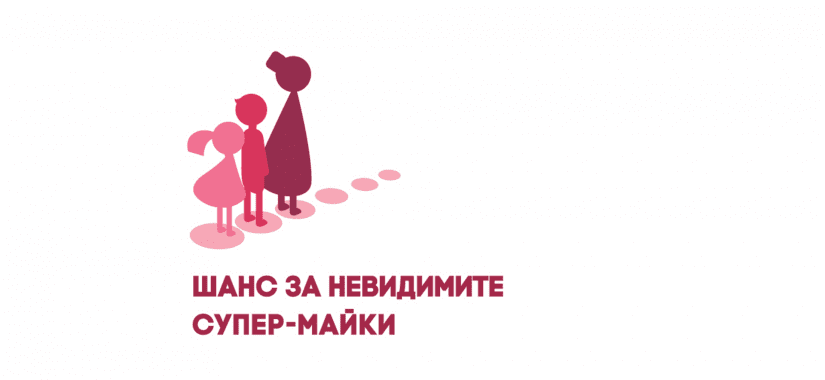 The "Chance for the Invisible Super Moms" Program Continues to Support Women and their Children
Raising a child on your own is not a failure, but a show of will and a strong spirit, because caring for and raising a child is an extraordinary responsibility. To take on that responsibility alone is certainly a show of courage and strength. That is why, for us, 'single mothers' are 'super-mothers' and, rather than being pitied, these women must be supported in every way.
That is why, once again, the Bulgarian Fund for Women will support mothers in their journey towards a better life for themselves and their children. We are providing funds for vocational courses so that women can improve their competitiveness in the labor market. Our goal is to provide sustainable, long-term support and financial independence for those who deserve it most – single mothers who have taken on the enormous responsibility of caring for and educating the next generation. Our Chance for Invisible Super Mothers program launched in 2018 and since then we have supported 35 super mothers.
This year, with the help of our partner organizations – Mission Wings Foundation, H&D Gender Perspectives Foundation and Ekaterina Karavelova Women's Association – we are supporting five women and their children from three locations – Stara Zagora, Dimitrovgrad and Silistra. In order to ensure their successful professional realization, they will undergo educational courses that they have chosen themselves according to their interests. All participants are single mothers at risk of poverty and survivors of violence who have a clear vision for their personal development and motivation to learn to secure their own and their children's future. Participants in the initiative also have access to psychological support and professional childcare during the course period. The funds have also been used to purchase two tablets, which our partners at Mission Wings provide to single mothers who attend night school.
You can read more about the personal motivation and dreams of one of the super mothers in the following lines.
"I would very much like to complete a driving course, as being licensed to drive would enable me to find a suitable job for myself – as a sales representative, distributor or similar. It would allow me to be mobile, to respond quickly when my child needs me." – A Supermom from Silistra
Our heartfelt thanks to the donors who made this all possible – Kana Wonders, Star Nails Bulgaria and individual donors! Without their support, we would not have been able to distribute 5 310 BGN to help our super mothers. Here is what Star Nails Bulgaria has to say about their choice to support the program:
"We chose this particular program because it is not focused on one-off help, but sustainable support for the future of single mothers and their children. The Bulgarian Fund for Women invests in the professional development of women who raise their children alone by providing them with scholarships for a course to acquire or upgrade their professional qualifications." – Star Nails Bulgaria Ltd.
You can also contribute to our cause by donating HERE and specifying the "Chance for Invisible Super Moms" program as the reason.