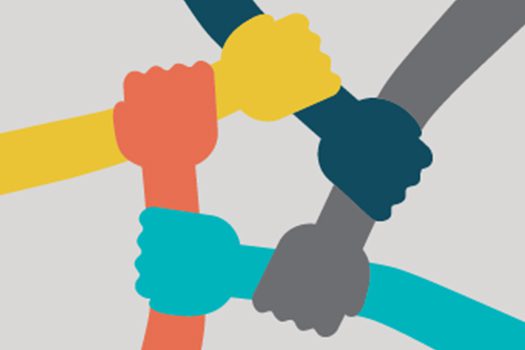 34 applications for the first ever Core Support Call of the BFW
The Bulgarian Fund for Women (BFW) received 34 applications in the latest and first of its kind Call for providing core support to organizations working for women's rights. The applicant organizations are from 18 different towns and villages across Bulgaria: Asenovgrad, Gorna Oryahovitsa, Dimitrovgrad, Kazanlak, Karlovo, Kurtovo, Kyustendil, Novi Pazar, Pleven, Plovdiv, Ruse, Samokov, Smolyan, Sofia, Silistra, Stara Zagora, Harmanli, Chepintsi.
Concepts were received from the following organizations:
"The Fridge" Association in cooperation with "LevFem"
Foundation "Endometriosis and Reproductive Health"
"Impact Drive" Foundation
"Learn" Foundation
"Social Future" Foundation
"Samaritans" Non-Profit Association
"Center Open Door" Foundation
"Zonta Club", Stara Zagora
"Bibliofem"
"GEM" Bulgaria
Non-profit association "Knowledge, success, change"
"Opportunities Without Borders" Association
"Center Maria" Association
Club of the women "Rodopchanka"
"Emprove" Foundation
"Center Nadia" Foundation, Ruse
"Zonta International", Area 05, District 30
"Ekaterina Karavelova" Women's' Association
"Lady Motor Riders MPowered"
"The Women of Kazanlak"
"Informa Center"
"H&D Gender Perspectives" Foundation
"Trust me" Non-profit Association
Association "Young, Active, Creative"
"Ekaterina Karavelova" Foundation
"For You" Association
Youth and Civil Initiatives in the Rose Valley
"Bilitis Resource Center" Foundation
"Unity" Association
Council of the Women in the Business in Bulgaria
Women's Association "Hayachi"
Youth LGBT Organization "Deystvie"
Rhodope Fund for Women – "Poprelki"
During the assessment proces priority will be given to:
Feminist organizations;
Organizations working in the field of women's rights, the empowerment of women and girls and the fight against gender-based violence;
Organizations working to empower and overcome multiple discrimination and / or marginalization of vulnerable groups of women (LGBTI, Roma organizations, organizations of people with disabilities, single mothers, etc.);
Organizations led by women or with over 75% women in leadership positions in decision-making positions, working for human rights;
Organizations working for community development;
Organizations whose activity is carried out outside the capital Sofia;
Organizations whose annual budget is less than BGN 50,000.
The evaluation of the concepts in the first phase of the competition procedure will be made by the program team of the Bulgarian Fund for Women. The organizations that qualify for the second stage of the competition will be announced by November 18, 2020 on the BFWs' website.
Please, if you do not see the name of your organization in the list of applicants, but have submitted documents in the competition, contact us immediately by email office@bgfundforwomen.org
We would like to express our gratitude for the financial support and trust to Mama Cash, Global Fund for Women, Sigrid Rausing Trust и OSF, who made this call possible!